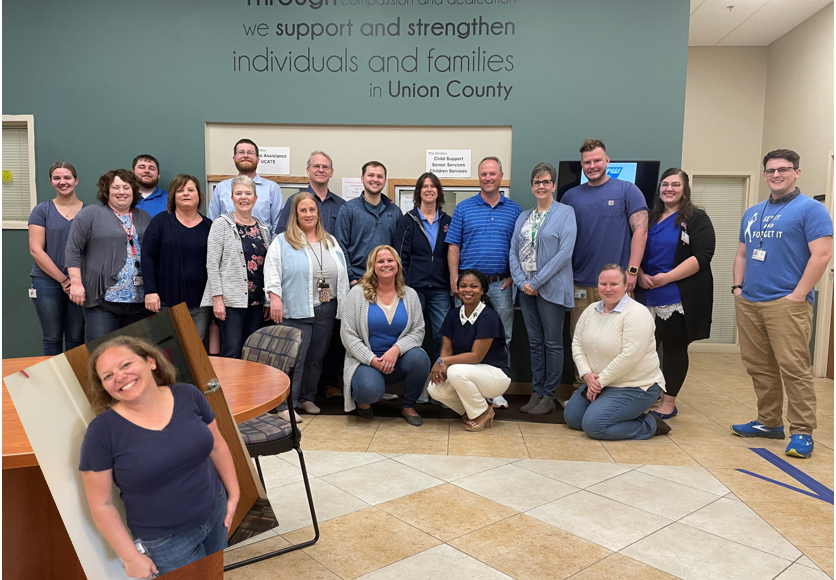 OUR MISSION:
Through compassion and dedication, we support and strengthen individuals and families in Union County
Union County Children Services is a public, child protective services agency.  Our main focus is child safety.  We work with community partners to protect children from abuse and neglect and to engage families in the process of helping to safely parent their children. Child protection is a community responsibility and communities must respond strategically to children who are in danger of abuse or neglect working with families at the first sign of a problem.  Resources should be coordinated through combined efforts with community partners and families.
We are committed to the well-being of children and their families. Our responsibilities encompass a wide range of services, including assistance to families working to stay safely together or be reunited; foster care; youth and young adults transitioning from foster care to independence; and adoption.
Any person who knows, or has reasonable cause to suspect, that a child is abused, abandoned, or neglected by a parent, legal custodian, caregiver, or other person responsible for the child's welfare are asked to call and make a report.  The Abuse Hotline is available Monday-Friday from 8:00am to 4:30pm at 937-644-1010. For evenings, weekends and holidays, contact Union County Sherriff's Office at 937-645-4110.