The Support Services Division is a division within the Union County Sheriff's Office responsible for community education and all of its activities, including but not limited to, school resource officers (SRO)/Drug Abuse Resistance Education (DARE), crime prevention programs, project lifesaver, drug take back, community events and festivals, and UCSO fundraisers; for the special deputy bureau, including the Volunteers in Police Services (VIPS); and for all agency training to include Continued Professional Training (CPT), annual qualifications, and re-certification for all division and bureaus at the Union County Sheriff's Office.  

 Special Deputy Bureau
The Union County Sheriff's Office Special Deputy Bureau is made up of two groups of volunteer; our Special Deputies and our Volunteer In Police Services (VIPS)

The Special Deputies are peace officer certified (OPOTA Certified) in the State of Ohio and are required to meet all training and certification mandates as our full-time Deputies.  They assist the Sheriff's Office by working patrol duty, traffic control at parades and providing security at local events.  In addition, Special Deputies are called upon to assist with searches, major investigations and community service programs.

Our Volunteer In Police Services (VIPS) are Citizens of Union County who volunteer their time and talents to help supplement and support the staff, operations and work here at the Union County Sheriff's Office.  Each VIPS volunteer have successfully completed the Union County Sheriff's Office Citizen's Academy prior to becoming a part of this program.

For more information about the Special Deputy Bureau, please email supportservices@uninocountyohio.gov:
     
Message from Sheriff Patton:
As Sheriff of Union County, I would like to welcome you to the Union County Sheriff's Office website.  It is my hope this website will be a useful resource for the Citizens of Union County, as well as our friends worldwide.
The Office of Sheriff is unique among the Law Enforcement organizations.  The Sheriff is the only elected law enforcement official in the State of Ohio.  The Sheriff is elected/re-elected every four years.  This allows the Sheriff, their record and the way in which he/she operates their Office to be accountable to the Citizens and the voters of the county in which he/she serves.  It is the only remaining law enforcement position in the United States which is filled through the electoral process.
The Union County Sheriff's Office is made up of Six (6) divisions: Administrative, Communications, Court Services Investigations, Patrol and Support Divisions.  Please take time and visit each division by clicking on the icons below and learn how they serve Union County.
PLEASE CLICK ON DIVISION YOU WISH TO VISIT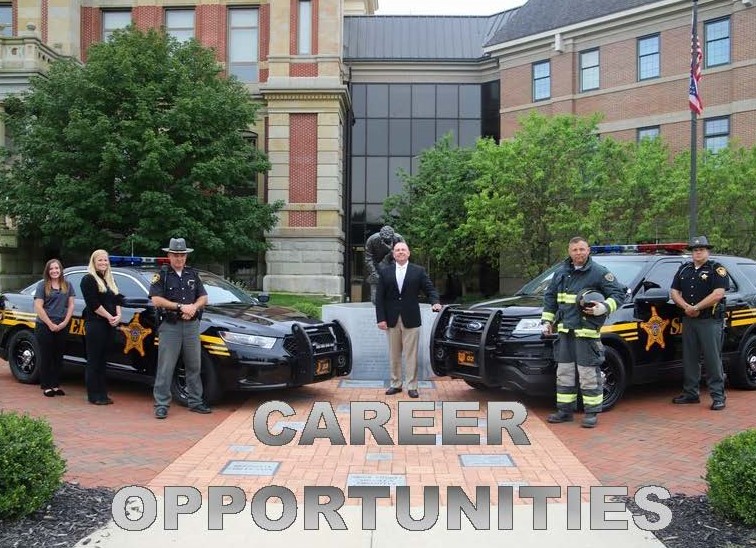 Connect with us: