Andrew J Smarra  CPA, Union County Treasurer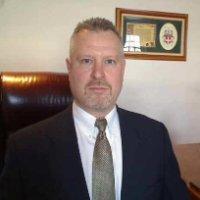 Dear Union County Resident and Taxpayer, 

As County Treasurer, I deal directly and indirectly with every Union County property owner and taxpayer.  One of my main goals is to ensure that residents of Union County receive the highest level of service possible while being a good steward of the taxpayer's trust and finances.  If you have any questions, comments or concerns please feel free to contact me directly Andrew J Smarra at (937) 645-3085 or by email at treasurer@unioncountyohio.gov
The County Treasurer is entrusted with the County's monetary finances and may be considered the "County Banker" and "Chief Investment Officer".  The County Treasurer is best known as the chief collector of Real Estate and Manufactured Home taxes for all of the counties legal subdivisions and taxing entities; including, School Districts, Career Centers, Cities, Villages, Townships, and county agencies.  My office collects, and processes approximately $106 million in property tax receipts annually representing more than 30,000 parcels in Union County.  Additionally, the Treasurer's office is the agent for most of the County Departments and Agency banking activity.  As the counties Chief Investment Officer, I oversee and invest an average portfolio of approximately $65 million. 
I bring a wealth of financial and business experience to the position of Treasurer of Union County having been a Chief Financial Officer, VP of Finance, Global Controller, and Corporate Controller for several multi-national corporations.  I also bring to Union County experience as a licensed CPA, and I hold a Series 6 securities license.  Finally, I serve on multiple boards and entities required by law and voluntarily, including: 
Union County Data Processing Board 
Investment Advisory Board 
Board of Revisions 
Budget Commission 
Chairman and President; Union County Land Reutilization Corporation 
Our County is experiencing rapid growth and with the growth there are both opportunities and challenges, MY COMMITTMENT TO EVERY TAXPAYER is to be a good steward of the public funds you have entrusted to me and my department.  I promise to provide professional oversight over our investments, and exercise professional judgement with a service attitude in the administration of my statutory duty as County Treasurer. 
Duties of the County Treasurer: 
Annual general fund budget just under $200K
3 Full Time employees - 1 Chief Deputy, and 2 Deputies 
Collect nearly $120 million in real estate taxes (on the average, 70% of these revenues goes to the local schools) 
Chief Investment Officer for the County's $70 million portfolio. Focusing on: 
Cash Manager, maintain & balancing tax payment records on more than 30,000 parcels 
Collects. deposits, and Invests all monies collected by other departments 
Balances all funds (200) daily with the County Auditor 
Redeems warrants issued by the County Auditor