Voter Registration 
To Vote in Ohio you must:
Register at least 30 days before Election Day;
Be a citizen of the United States.
Be at least 18 years old on or before the day of the general election.
Be a resident of Ohio for at least 30 days immediately before the election in which you want to vote. (your residence is a location you consider your permanent dwelling)
Not be incarcerated (in jail or prison) for a felony conviction.
Not have been declared incompetent for voting purposes by a probate court.
Have not been permanently disenfranchised for violations of the election laws.
Your voter registration must be received or postmarked by the 30th day before an election at which you intend to vote.  You will be notified by your county board of elections of the location where you vote.  If you do not receive a notice following timely submission of your voter registration, please contact your county board of elections.
Voter registration is required to cast a ballot in the State of Ohio.
You may register to vote in person or by U.S. mail.  Registrations may  not  be submitted by email or fax.
You may download a voter registration form, complete it and return to the Board of Elections office.
You may either personally deliver your registration application, or send it by U.S. mail to The Board of Elections; 835 East 5th St.; Suite A; Marysville, OH  43040
Questions 1 and 2 on the voter registration application are required by law.  You must answer  both  of the questions for your registration to be processed.
Find out if you are registered to vote in the upcoming election by checking the  Voter Lookup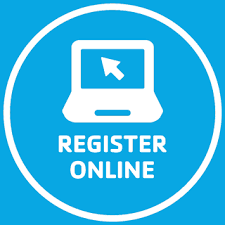 If you have changed your name,  you must download, complete and mail a Voter Registration and Updated Information Form.  You cannot change your name online.
Voters must submit these changes to the Board of Election by the registration deadline in order to cast a regular ballot on Election Day.
Keep Your Registration Current
If you are registered to vote but have moved within Ohio and/or changed your name, you should update your voter registration at least 30 days prior to the election.  You can do so by:
Submitting a new registration form with your new residence and/or name; or
using the Online Change of Address System available at  https://olvr.ohiosos.gov/  (for address changes only)
If you are currently registered to vote in Union County, in another county in Ohio, or another state, and would like to cancel your registration, please fill out the  cancelation request form  and mail it to our office.
Visit the  Ohio Secretary of State site  for more information!